May
20
Thu
2021 Annual Business Conference

@ Online
May 20 @ 8:30 am – 12:30 pm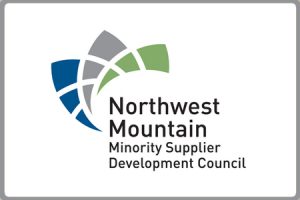 Join us for our 3 Part Series of our online Business Conference. There will be networking, breakout sessions, one-on-one engagement sessions and more! Stay tuned for more information…
Part 2: May 20, 2021
Agenda (PST)
8:30 am : Open Networking
9:00 am: Welcome & Morning Review | Fernando Martinez
9:10 am – 12:00 pm: Engagement Sessions | Corporate & Public Agency Members & MBEs
*Individual Engagement Session Schedule to Follow*
12:00 pm – 12:10 pm: Zoom Auditorium Closing Remarks | Fernando Martinez
Join us back for :
Part 3: June 17, 2020
Elevate NW Conference 2021 – Keynote Conversation with Doug Baldwin Jr.

@ Online
May 20 @ 11:00 am – 12:00 pm
The 2021 Elevate NW Conference grand finale is our Keynote Conversation with Seattle Seahawks legend Doug Baldwin Jr. Our new President and CEO, Rachel Smith, will moderate a conversation with Doug that focuses on minority-owned and small businesses, and our region's economic recovery.
Doug Baldwin Jr. was raised in Florida and graduated from Stanford University in 2011 with a degree in Science, Technology and Society (STS). He enjoyed an 8 year career in the NFL and retired in 2019. Currently, Mr. Baldwin is running his own investment firm, Vault 89, and serves as an advisor for several business firms including Ventrk and Intellectual Ventures. As a finalist for the ESPN Muhammad Ali Humanitarian Award, Mr. Baldwin continues to focus his efforts on being a catalyst for social change by creating and supporting initiatives that aim to serve the greater good.
The theme of this year's Elevate NW Conference is Small Business, Big Picture. This conference we will be focusing on lifting up from the day to day operations of your business and spend some time learning how to build your community of people who will support you and help solve some of your small business challenges.
Event is free for Chamber members, $10 for non-members
Jun
17
Thu
2021 Annual Business Conference

@ Online
Jun 17 @ 8:30 am – 12:30 pm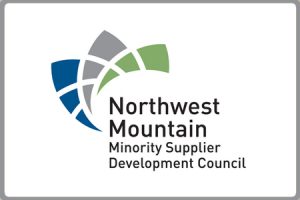 Join us for our 3 Part Series of our online Business Conference. There will be networking, breakout sessions, one-on-one engagement sessions and more! Stay tuned for more information…
Part 2: May 20, 2021
Agenda (PST)
8:30 am : Open Networking
9:00 am: Welcome & Morning Review | Fernando Martinez
9:10 am – 12:00 pm: Engagement Sessions | Corporate & Public Agency Members & MBEs
*Individual Engagement Session Schedule to Follow*
12:00 pm – 12:10 pm: Zoom Auditorium Closing Remarks | Fernando Martinez
Join us back for :
Part 3: June 17, 2020
Oct
25
Mon
NMSDC Conference & Business Opportunity Exchange BOE

@ Miami, FL