Oct
2
Wed
Fall 2019 Skanska BOOST – Construction Management Accelerator Program

@ South Seattle College Georgetown Campus
Oct 2 @ 5:00 pm – Dec 10 @ 7:00 pm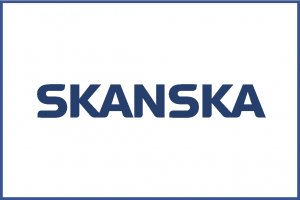 BOOST is a program designed to help state certified firms be successful working on construction projects with large Prime Contractors.
About this Event
The BOOST program is scheduled to meet once per week for 10 sessions. The coaching sessions will be from 5:00PM until 7:00PM starting October 2nd through December 10th. The classes will be held at South Seattle College – Georgetown Campus. All sessions will be on Wednesday's with exception to the last session on Tuesday, Dec 10th. No class on the Wednesday before Thanksgiving (Nov. 27). Schedule below (Dates and Times subject to change).
The program is designed for Washington and Oregon state-certified firms (DBE, WBE, MBE, MWBE, etc.) by providing coaching and a better understanding of how to be successful working on construction projects with large Prime Contractors. It includes essential training from Skanska leadership on topics identified as challenges for many Washington and Oregon state-certified contractors. These include bidding, contracting requirements, safety and the PlanIt program, accounting tips, and other useful tools. Participants will find the format to include lecture, group discussions, and hands-on demonstrations with proven business practices.
An additional benefit to the program is the opportunity to network and build relationships with other contractors, Skanska leadership, and Port of Seattle Representatives. Participants will receive certificates upon successful completion of the program (100 percent attendance is highly encouraged, however you may miss one session and still receive your completion certificate). If you are unable to commit to the full program, please wait for another session.
Items to note:
– Meals are included.
– Each registration may include a +1
– There is no cost to class participants
Dec
10
Tue
2019 Year End Meeting
Dec 10 @ 9:30 am – 12:00 pm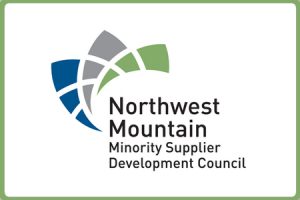 Join the Council for our 2019 Year End Meeting. This year we will be hosting from multiple states in our region, both live and online.
To register for any of the live locations, please click on your state or sign up for the online webinar. We look forward to closing out 2019 with you!
Oregon – 9:30 am – 12:00 pm PST
Utah – 10:30 am – 1:00 pm MST
Washington – 9:30 am – 12:00 pm PST
Webinar – 10:00 am – 11:30 am PST