Feb
28
Thu
Tri-Council Minority Business Mega Summit

@ Rio Hotel
Feb 28 @ 9:30 am – 7:45 pm
Tri-Council event hosted in Las Vegas by Pacific Southwest MSDC, Western Regional MSDC and Northwest Mountain MSDC.
There's strength in numbers: 3-in-1 and the power of collaboration. Three of the National Minority Supplier Development Council's regional affiliates have collaborated to bring you value.
Whether you are a business owner or a corporate sourcing professional, Up your game! Come to this dynamic and highly interactive day of Corporate Connections, World-Class
 Knowledge 
and Professional Networking with participants from 11 states!
Here's what you can expect:
  9:30am – 10:15am – Registration
10:15am – 10:30am – Opening Welcome and Acknowledgments
10:30am – 11:00am – Keynote Speaker – Bobby 
Herrera
11:00am – 11:30am – TED-Style Rapid Fire Talks
11:30am – 11:45am – Break
11:45am – 12:45pm – Panel Discussion Including Q&A 
12:45pm  –  1:45pm – Lunch
  1:45pm  –  2:45pm – Speaker TBD
  2:45pm  –  3:30pm – TED-Style Rapid Fire Talks
  3:30pm  –  5:30pm – Round Table Discussions
  5:30pm  –  5:45pm – Closing
  5:45pm  –  7:45pm – Intimate Networking Reception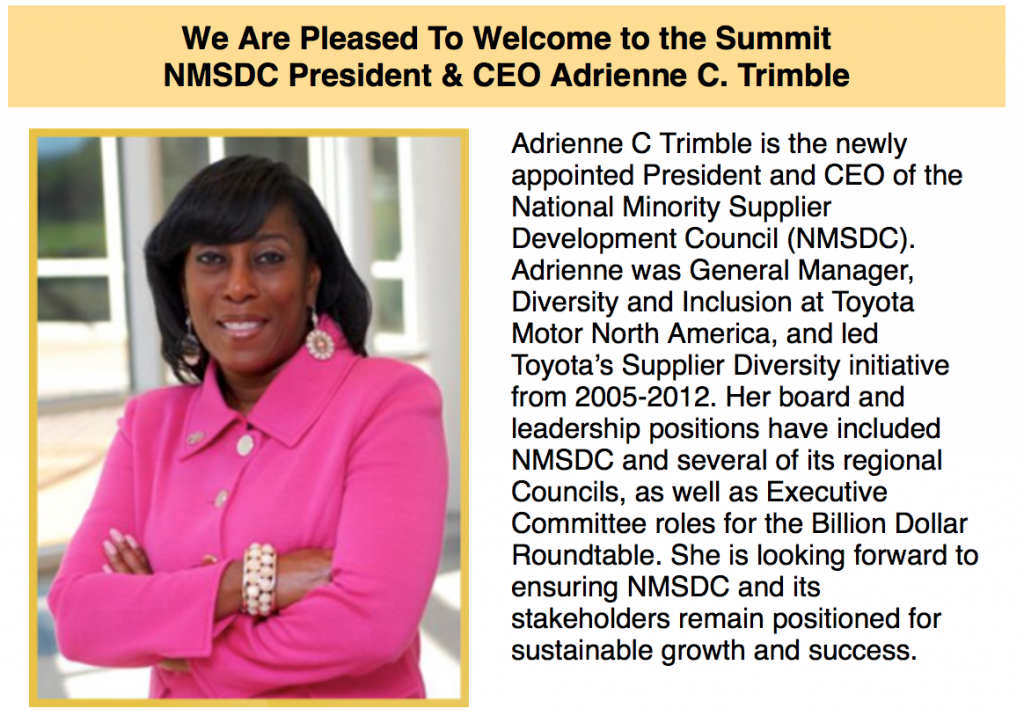 Keynote Speaker – Bobby Herrera – "The Gift of Struggle"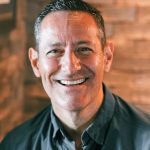 A proud Army veteran, Bobby is the co-founder and president of Populus Group and author of The Gift of Struggle. With a passion for building strong culture and communities through trust and storytelling, his leadership style is about empowerment, connections, and ensuring everyone has the opportunity to succeed. He was recognized as a "Top Ten Most Trusted CEO" by Stephen M.R. Covey in 2016. Bobby's passion is helping people see their struggles in a new light – as a source of empowerment to grow as leaders.
Panel Discussion with Q&A Session: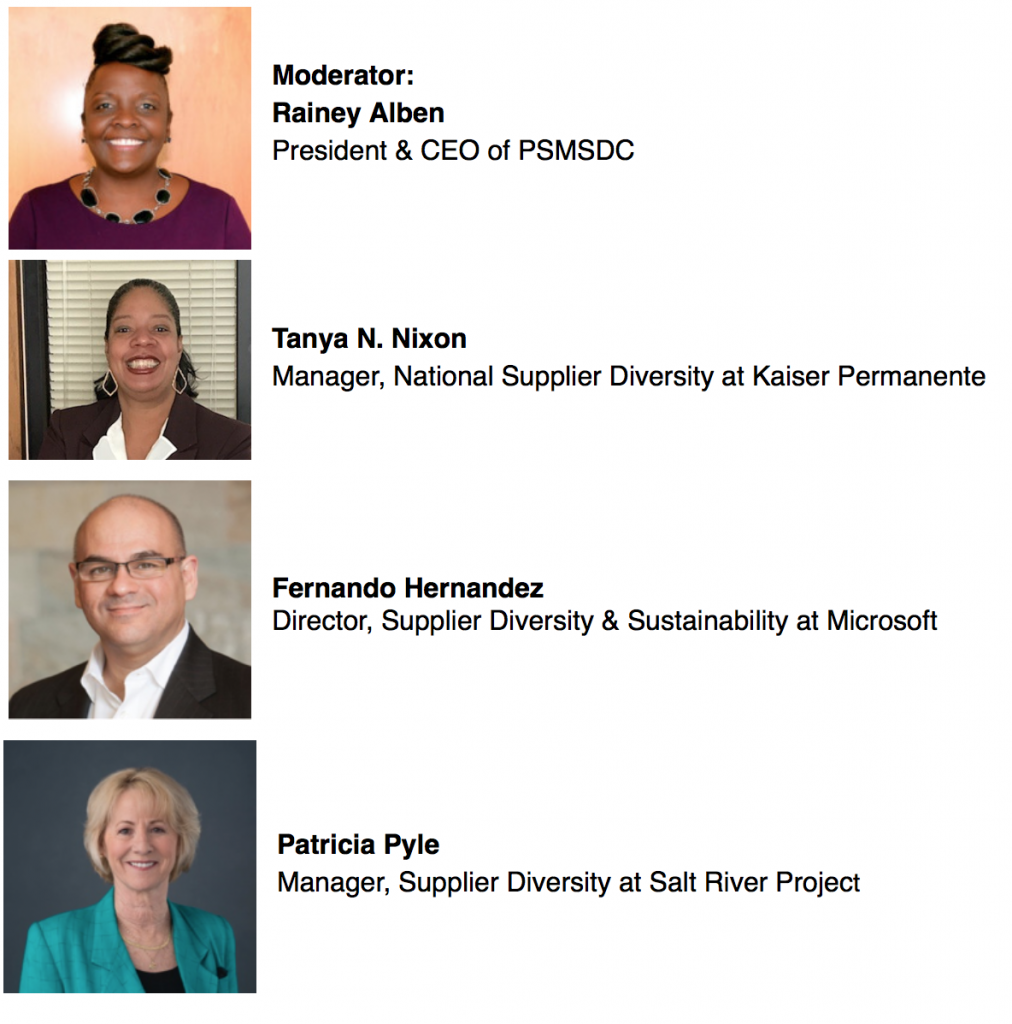 What are Development & Corporate Connections That Work?
Panelists Include: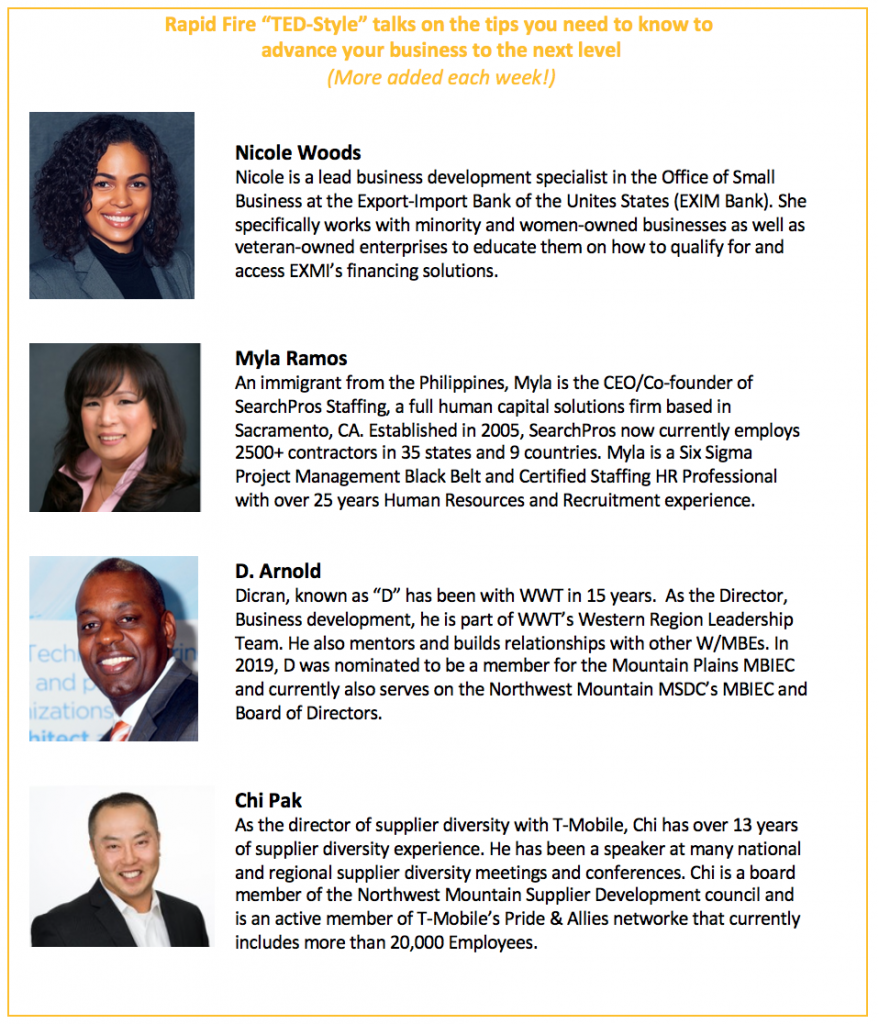 Meet-the-Buyer Roundtable Connections 
You don't want to miss this segment. Get ready for an exciting and interactive session of roundtable conversations with top corporations. Make excellent connections with many outstanding corporations and learn more about their opportunities and processes. More details to follow.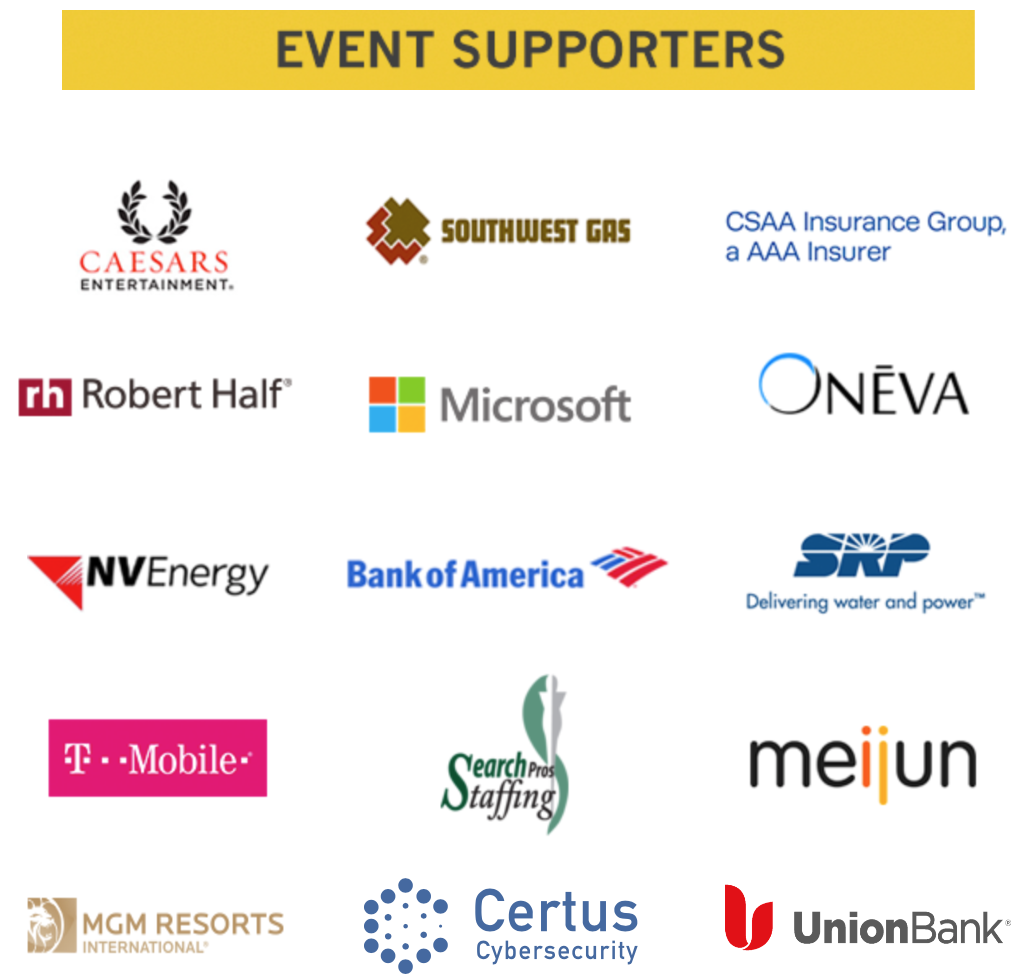 For more information about this event, please contact:
Rose Davis, WRMSDC Director of Corporate Services & MBE Development (Nevada)
702-996-6158 | rose@wrmsdc.org
Have questions about Tri-Council Minority Business Mega Summit?
Contact The Western Regional Minority Supplier Development Council (WRMSDC)
Mar
11
Mon
RainWise Contractor Spring Training

@ Room C207 Gene Colin Education Hall of South Seattle Community College-Georgetown Campus
Mar 11 @ 6:00 pm – Mar 16 @ 12:00 pm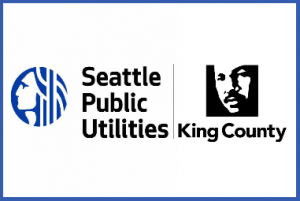 Licensed Contractors and Landscape Professionals are invited to participate in this free three-part training to install City of Seattle and King County Rain Wise rebate-funded rain gardens and/or cisterns on private property in specific Seattle neighborhoods. This training is required for contractors who want to participate in the program. Click here to view event flyer. Attendance required for all three sessions:
Monday, 3/11 from 6:00 PM to 8:30 PM
Wednesday, 3/13 from 6:00 PM to 8:30 PM
Saturday, 3/16 10:00 AM to 12:00 PM
RainWise Contractor Training is the way for contractors to become recognized by the program as being qualified to perform these installations.  Rebates are only given to those installations done by recognized contractors.  Training includes RainWise specifications and how to apply for rebates.
For more information on RainWise check out rainwise.seattle.gov
Mar
21
Thu
City of Seattle Upcoming Consultant Business Opportunities Forum

@ Seattle City Hall - Bertha Knight Landes Room
Mar 21 @ 8:00 am – 12:00 pm
This event will provide the consultant community with information about upcoming opportunities to do business with the City of Seattle. There will be department representatives from, Seattle Public Utilities (SPU), Seattle Department of Transportation (SDOT), Seattle City Light (SCL), and Seattle Department of Finance and Administration (FAS).
Contract Managers will present information on several designs, engineering services, and support services projects. Contract Managers and other staff will be available to speak one-to-one with consultants and consultants will also have time to network with each other.
Registration
Due to room size, advance registration is requested.  Registration will also help develop a distribution list for future events. Register Today!