When:
June 19, 2019 @ 8:00 am – 4:00 pm
2019-06-19T08:00:00-07:00
2019-06-19T16:00:00-07:00
Where:
University of Washington Husky Union Building
4001 E Stevens Way NE
Seattle, WA 98195
USA

Cost:
$185.00 (Council Certified MBEs/Corporate and Public Agency Members) $225.00 (Out-of-Network)
Contact:
Northwest Mountain MSDC Main Office
253-243-6959
Join us for a day of business networking featuring a Keynote Breakfast and Luncheon, Information Sessions, One-on-One Business Engagement Sessions, and Round Table Discussions.
Agenda
8:00 am – Registration and Networking
9:15 am – Morning Session & Welcome
10:15 am – Development Series Sessions
11:30 am – Keynote Luncheon and Presentations
1:00 pm – 3:40 pm – One-on-One Engagement Sessions (available for NMSDC certified MBEs)
2:00 pm – Round Tables
3:40 pm – Closing Session
Morning Keynote Address by Javier Valdez, Senior WMBE Advisor, City of Seattle, Finance and Administrative Services Department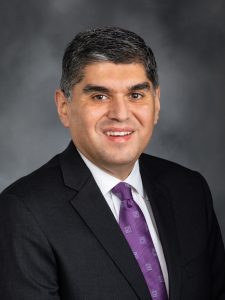 Javier Valdez is the proud son and grandson of farmworkers and laborers. A product of public education, Javier holds a bachelor's degree in business administration from the University of Washington and a master's degree in public administration from Baruch College, the City University of New York, as a participant in the National Urban Fellows program. Javier has worked for the City of Seattle for over 20 years, mostly at Seattle City Light where he led the utility's women and minority business (WMBE) program, as a special assistant on WMBE programming in the Seattle Mayor's Office, and currently as a senior WMBE advisor with the City of Seattle Finance and Administrative Services Department.
A longtime leader in Washington's Democratic Party, Javier serves on the Washington State Democratic Party Executive Board. Javier is also former chair of both the 43rd and 46th District Democratic Party organizations.
Luncheon Keynote Address by Neeraj Shah, CEO, CVM – a supplier.io company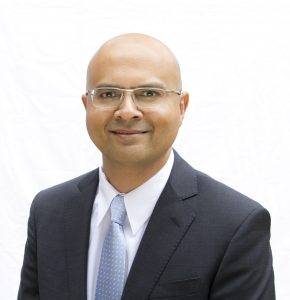 Neeraj Shah is the CEO of CVM, a supplier.io company. He has helped companies establish and grow their supplier diversity programs for over 17 years. CVM helps companies increase their use of small and diverse suppliers through innovative solutions that support the execution of highly effective supplier diversity strategies. Over 65% of the Fortune 500 use CVM.
Development Series Sessions:
"Digital Transformation in Technology"
Fernando J. Hernandez – Director Supplier Diversity & Sustainability, Microsoft Corporation
Mr. Hernandez serves as Supplier Diversity & Sustainability Director for Microsoft Corporation. In this capacity, he drives Microsoft's strategies to achieve supplier diversity objectives. He is responsible for Microsoft's $3.2 Billion annual Supplier Diversity initiative and $4 Billion in Sustainability. Prior to joining Microsoft, Mr. Hernandez served as Senior Vice President of Multicultural Marketing Strategy for Washington Mutual Bank where he established, developed, and implemented comprehensive multicultural marketing initiatives.
He formerly served as Executive Director of Multicultural Marketing with AT&T. Mr. Hernandez was the first to establish and implement multicultural business to business and consumer marketing (Hispanic, African-American, and Asian) at AT&T. This resulted in the creation of a $2 billion market segment. He holds a degree in Accounting from Saint Peter's College and his Masters in Information Systems from Stevens Institute of Technology. He studied at the Wharton School of Business.
Kristie Gunderson Dorey, Director, Customer and Partner Experience, Microsoft Corporation
Kristie's business is relations. She drives results, profits, teamwork and customer loyalty. Effective and efficient are the two words she is governed by. As a leader she spends most of her time with customers and her team. She believes people are the most important asset to any organization. Her talent is understanding and identifying fundamental objectives, setting direction and driving business priorities. She has been responsible for driving profit growth, portfolio expansion, consumer experiences, strategic partnerships, fiscal planning, project and program management, as well as consultation at every level of business. She believes that listening carefully and communication are the keys to developing the right solutions, managing change, and negotiating favorable outcomes.
"Mergers and Acquisitions"
Shahzad Q. Qadri, Partner, Wong Fleming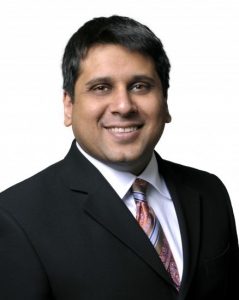 "Digital Transformation in Retail"
Chi Pak, Director, Supplier Diversity, Planning Procurement & Development, T-Mobile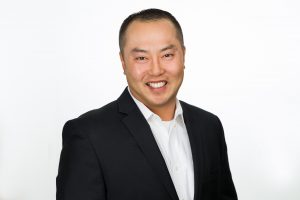 As the director of supplier diversity, Chi Pak is T-Mobile's corporate wide advocate responsible for engaging and expanding the diversity of T-Mobile's suppliers. Because diversity permeates T-Mobile's corporate culture, the company focuses on leveraging its annual multi-billion-dollar spend with suppliers — to the benefit of all certified diverse suppliers. The supplier diversity initiatives reflect our corporate DNA and serve to strengthen our customer relationships while contributing to the economic development of those diverse communities across the United States.
With more than 13 years of supplier diversity experience, Chi has been a speaker at many national and regional supplier diversity meetings and conferences. His passion is to be an advocate of supplier diversity as well as employee diversity and inclusion (D&I) across corporate America, so that all will have access to fair and equitable opportunities in the supply chain and the workplace. This includes businesses owned and operated by people in the following demographics: women, veterans, service disabled veterans, small businesses, as well as LGBT, minority and disabled communities.
James Hing, Category Manager, Global Sourcing and Supplier Relations – Supplier Diversity, Starbucks Coffee Company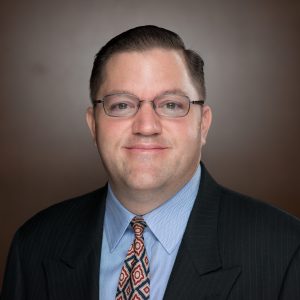 As Starbucks category manager, in Global Sourcing and Supplier Relations, James Hing is responsible for leading and overseeing the Supplier Diversity Program. James champions the Starbucks mission by advocating & developing a robust, diverse supply base that embodies the Starbucks Experience through a balance of relationship sourcing and world class supply chain excellence. He is affectionately known as a "Warrior for Equality" using his expertise as a talent sourcing expert to ensure we have no disproportionate under representation of diverse suppliers in Starbucks supply chain.
James has over 20 years experience in Strategic Sourcing, Procurement, IT Infrastructure Management, IT Service Management, Supplier Relationship Management, Contract Management, Mergers & Acquisitions and Program Management. He joined Starbucks in 2007 as the Global Sourcing Manager for IT focused on Starbucks retail stores. He is also the director of the award winning, nationally recognized Starbucks Chorus who annually raises thousands of dollars for Seattle community charities. Prior to Starbucks, he spent six years with Washington Mutual in various sourcing and IT infrastructure roles.