Tri-Council event hosted in Las Vegas by Pacific Southwest MSDC, Western Regional MSDC and Northwest Mountain MSDC.
There's strength in numbers: 3-in-1 and the power of collaboration. Three of the National Minority Supplier Development Council's regional affiliates have collaborated to bring you value.
Whether you are a business owner or a corporate sourcing professional, Up your game! Come to this dynamic and highly interactive day of Corporate Connections, World-Class
 Knowledge 
and Professional Networking with participants from 11 states!
Here's what you can expect:
  9:30am – 10:15am – Registration
10:15am – 10:30am – Opening Welcome and Acknowledgments
10:30am – 11:00am – Keynote Speaker – Bobby 
Herrera
11:00am – 11:30am – TED-Style Rapid Fire Talks
11:30am – 11:45am – Break
11:45am – 12:45pm – Panel Discussion Including Q&A 
12:45pm  –  1:45pm – Lunch
  1:45pm  –  2:45pm – Speaker TBD
  2:45pm  –  3:30pm – TED-Style Rapid Fire Talks
  3:30pm  –  5:30pm – Round Table Discussions
  5:30pm  –  5:45pm – Closing
  5:45pm  –  7:45pm – Intimate Networking Reception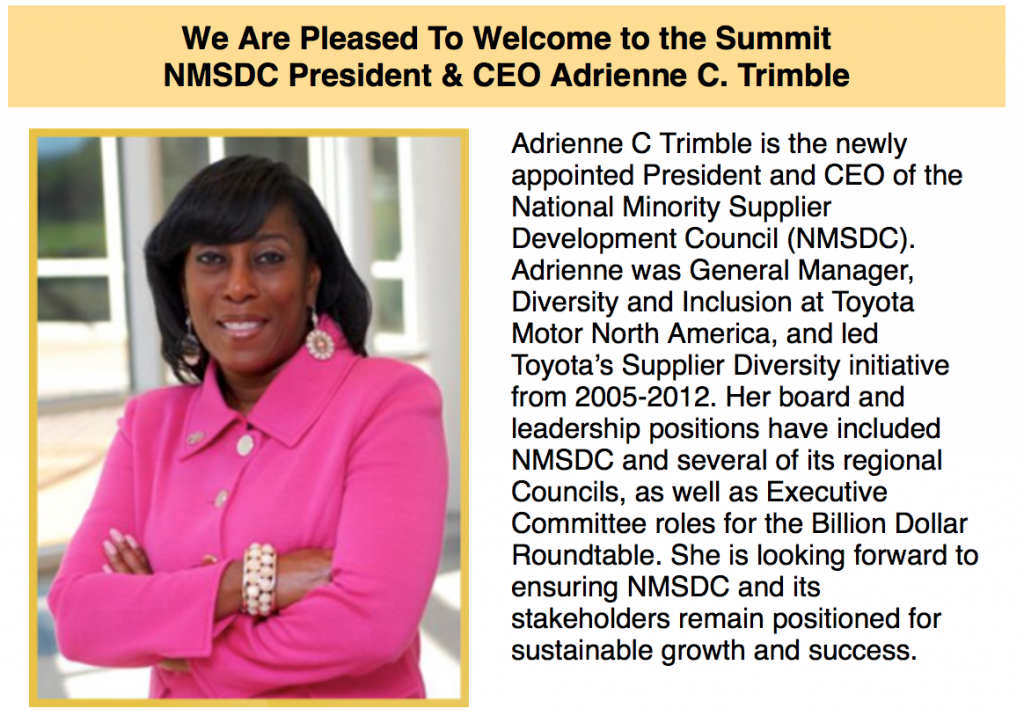 Keynote Speaker – Bobby Herrera – "The Gift of Struggle"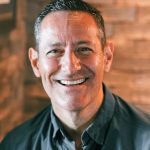 A proud Army veteran, Bobby is the co-founder and president of Populus Group and author of The Gift of Struggle. With a passion for building strong culture and communities through trust and storytelling, his leadership style is about empowerment, connections, and ensuring everyone has the opportunity to succeed. He was recognized as a "Top Ten Most Trusted CEO" by Stephen M.R. Covey in 2016. Bobby's passion is helping people see their struggles in a new light – as a source of empowerment to grow as leaders.
Panel Discussion with Q&A Session: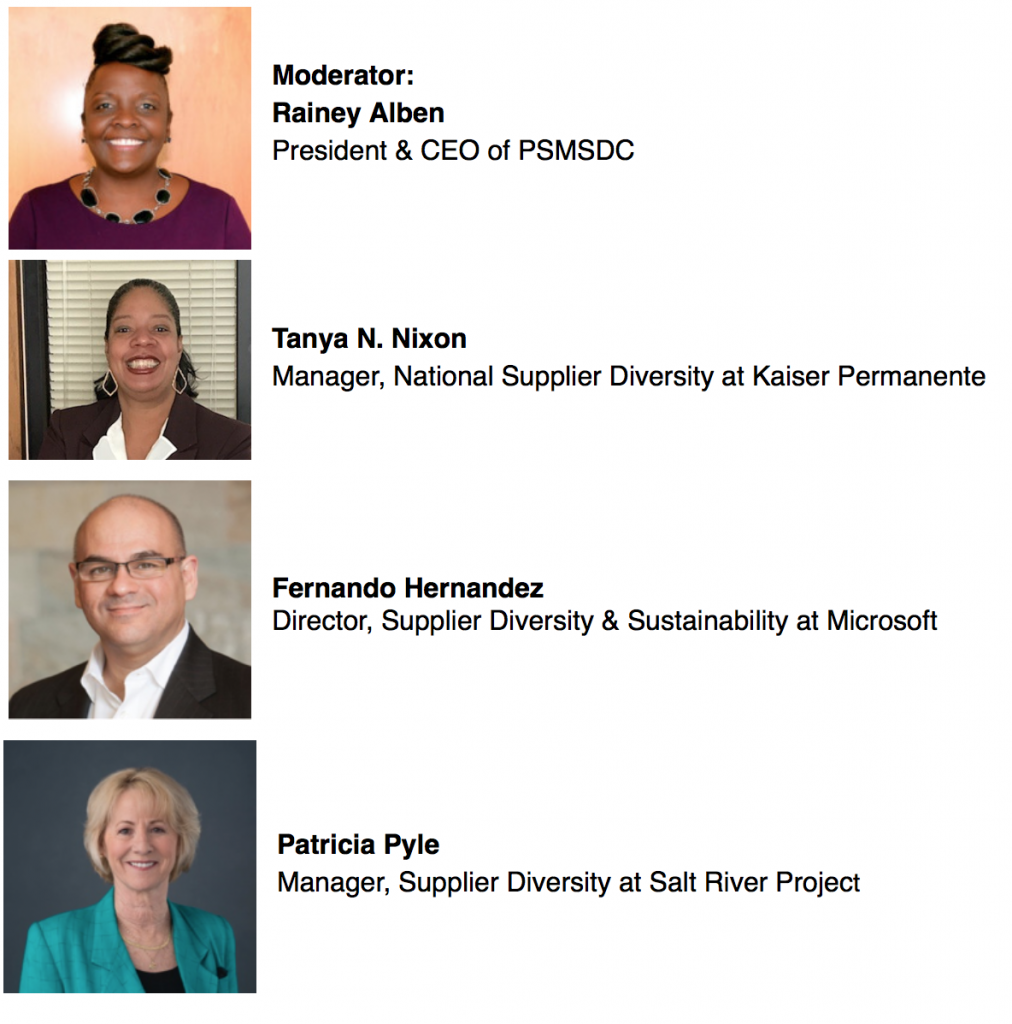 What are Development & Corporate Connections That Work?
Panelists Include: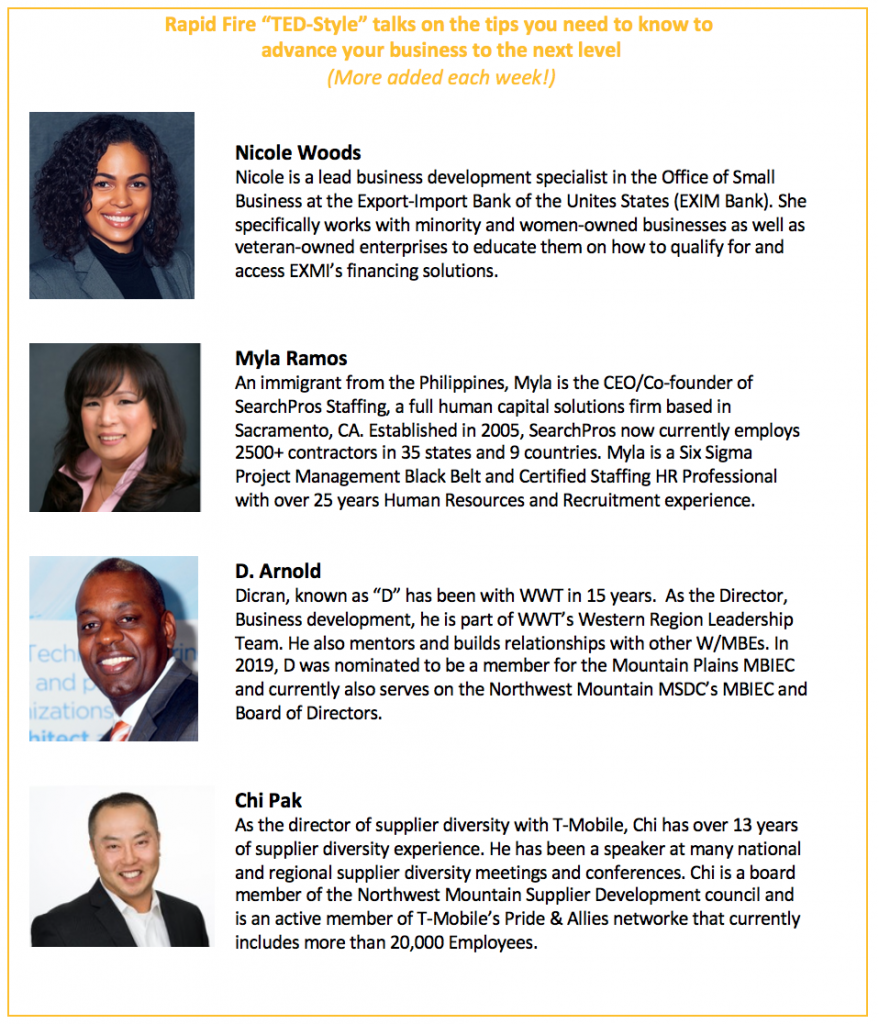 Meet-the-Buyer Roundtable Connections 
You don't want to miss this segment. Get ready for an exciting and interactive session of roundtable conversations with top corporations. Make excellent connections with many outstanding corporations and learn more about their opportunities and processes. More details to follow.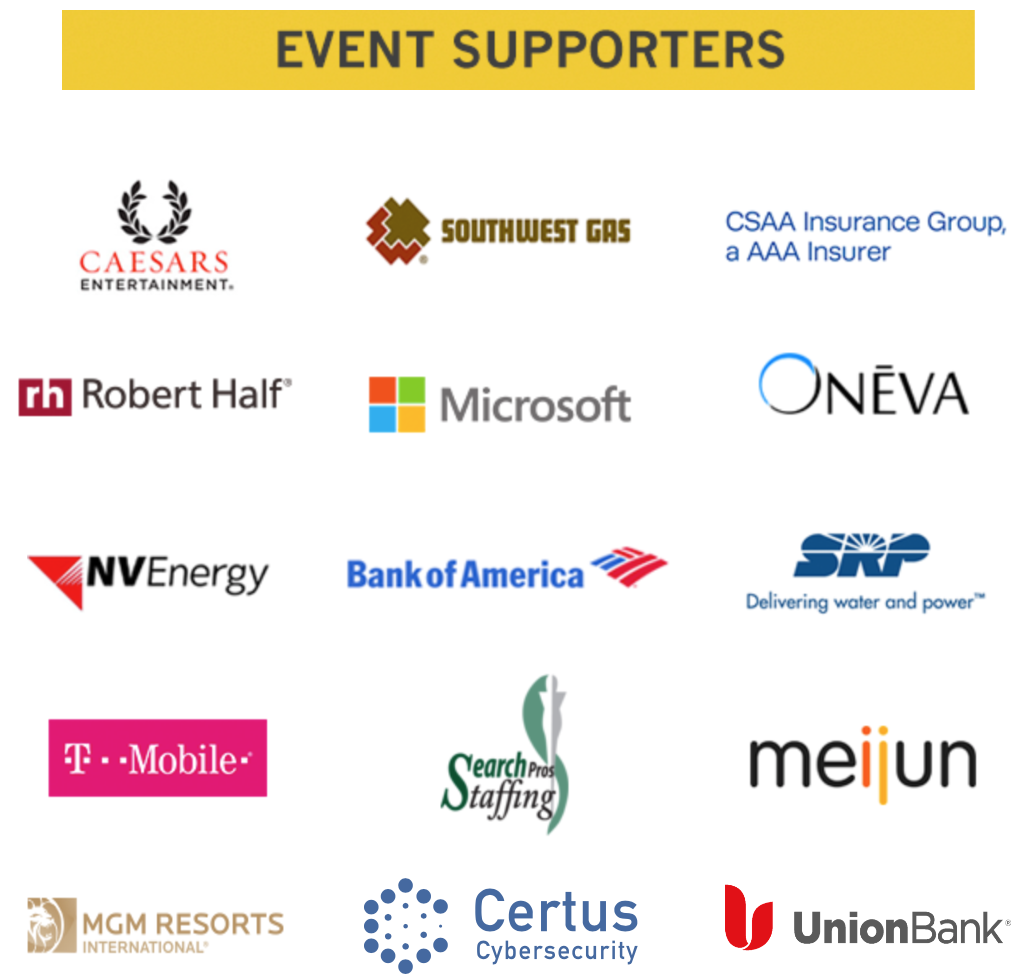 For more information about this event, please contact:
Rose Davis, WRMSDC Director of Corporate Services & MBE Development (Nevada)
702-996-6158 | rose@wrmsdc.org
Have questions about Tri-Council Minority Business Mega Summit?
Contact The Western Regional Minority Supplier Development Council (WRMSDC)