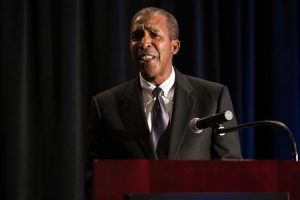 Bellevue, WA – General Microsystems Inc. (GMI) is proud to announce its thirty-fifth year as a leading information technology solutions provider in the Pacific Northwest. In the highly dynamic technology landscape, GMI has achieved over three decades of innovation and steady growth. The company will commemorate the occasion with a special event on the 18th of September. "This occasion gives us the opportunity to reflect on our journey and thank our customers, suppliers, partners, and community for their support," said Earl Overstreet, founder and president of GMI.
GMI has played an active role in bringing a wide range of new technologies to local customers. Introducing clients to their first personal computer, word processor, local area network, multi-user computer, or laser printer was a routine for GMI. The company even developed a high capacity laser disk storage solution to support a University of Washington Applied Physics Lab Arctic expedition. GMI's technology practice areas now include: Cybersecurity, Datacenter Infrastructure, IT Intelligence Software and the Cloud.
GMI helps large commercial enterprises and public sector government customers successfully build, operate, maintain, upgrade and evolve their IT and security resources. The company takes great pride in meeting the unique needs of their customers with flexibility, innovation and commitment to service. Taking a vendor-neutral approach, GMI's solutions are drawn from their Bellevue team and a broad range of manufacturers, suppliers and partners. GMI has customer relationships that span decades with customers faced with the challenges of complex technology and business environments.
GMI has received various customer, industry and civic recognitions throughout its history. Earlier this year, Overstreet received the John A. Gilmore leadership award from the Northwest Mountain Minority Supplier Development Council in recognition of his advocacy on behalf of supplier diversity. GMI was also a proud nominee of the 29th Annual Eastside Business Awards acknowledging outstanding Eastside businesses that uphold a strong commitment to quality, community and innovation.
A 35th year anniversary celebration is planned where Mayor John Chelminiak of the City of Bellevue will present a Letter of Commendation, and the Bellevue Chamber of Commerce will recognize GMI's long standing Eastside business history with a ribbon cutting ceremony. The celebration will be September 18th at GMI's headquarters at 3220 118th Avenue S.E., Bellevue, Washington. Customers, partners, family and friends have been invited to enjoy an afternoon of food, drinks, music, and state of the art Virtual Reality and Video gaming entertainment!
About GMI
General Microsystems Inc. (GMI) is a full-service provider of IT infrastructure, security solutions, management tools and professional services. As a trusted advisor for enterprise, public sector and Fortune 500 companies, we have successfully managed customer growth for over 35 years. GMI offers a comprehensive set of datacenter infrastructure, security solutions, professional services and IT management software products to support complex computing environments. GMI partners with its clients to plan, procure, integrate and implement the right technology solution for each company's unique environment.